Trusted By Leading Industry Players

What we cover,
and how we define it.
Asset Management in renewables is a broad term. We want to make it easy for you to understand where our solution can help your workflow.
Technical Asset Management
Maintenance Planning
Risk Assessment
Asset Health Monitoring
Operational Asset Management
Supplier coordination
Failure resolution
Work reporting
Commercial Asset Management
Contract and Compliance Management
Market Analysis
Revenue optimization
Financial Asset Management
Budgeting and Forecasting
Asset Valuation
Investment Analysis
Value at all stages of
your workflow
CURRENT WORKFLOW
AIH WORKFLOW
Level 1

Information Collection & Organisation

Spending hours collecting onsite photos and maintenance reports into static file-shares, setting up maintenance plans and categorising asset information not only takes valued time it also does nothing to inform risk-based decision making.
Information Collection
& Organisation
Level 2

Reporting & Visualisation

Manually inputting data into Excel can be error-prone and slow. Stakeholders trawl through lengthy PDFs for insights, lacking real-time updates. This method hampers efficiency and risks transparency issues leading to potential miscommunications.
Reporting &
Visualisation
Level 3

Condition, Risk & Compliance

Manual coordination dominates supplier management, increasing inefficiencies. Safety issues and warranty concerns are relayed without digital immediacy, causing potential delays. Asset condition is tracked in siloed systems, lacking real-time overview. Risk assessments are not updated and lacks instant clarity on exposure.
Condition, Risk &
Compliance
Level 4

Intelligence & Optimisation

Maintenance plans are static and not updated based on updated knowledge of the organization. Analysts spending valuable time on data cleaning rather than model development. Developed models are not fully embedded into daily operation. Spare Parts are forecasted based on historical consumption leading to excessive stock and lack of parts for newly discovered failure modes.
Intelligence &
Optimisation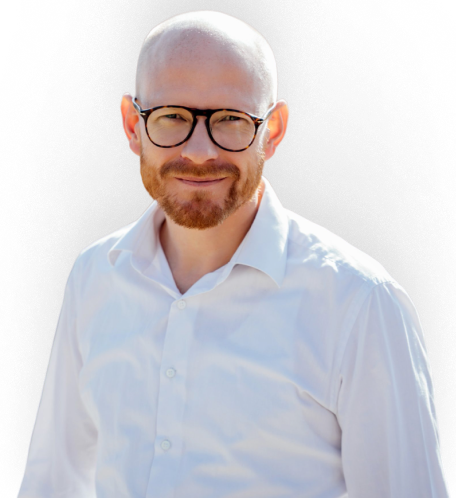 The profitability of your current and future assets, demands a risk based approach.
"The way all modules are centered around the asset is crucial for building lifelong asset integrity. All work, risks, deviations, signals and equipment tie into the asset core. This allows Asset Integrity Hub to be a fully integrated, holistic and intelligent asset integrity system. It is the key to providing efficient, smart calculated asset operations."
"The app is very straightforward and easy to use. I really like that I can create an activity, add inputs, pictures, link a deviation and then close it. So that everything related to the activity is collected in one place, and I can just move on to the next activity."
AIH has significantly improved the management of our balance of plant assets through its risk-based approach and user-friendly software, including a mobile app. Its toolkit, encompassing maintenance planning, risk assessment, component monitoring, data analysis, and real-time alerts, enhances operational efficiency. This enables proactive problem-solving, reducing costs and downtime, making it crucial for efficient renewable asset management.